Rhino Means Results.
With over 50 years of combined industry experience, Rhino Technology Group is positioned to provide a cost effective, custom IT solution for any need. We buy/sell new and used IT hardware from all major brands, giving you cost savings and increasing reliability.
Request a Quote
Contact Us
The Rhino Hardware Lifecycle
We're here for you every step of the way, taking your IT infrastructure from design all the way to disposition.
Design
Rhino works with you to design your IT infrastructure from top to bottom, ensuring product compatibility, efficiency, and savings to extend your budget.
Procurement
Offering a unique combination of new and refurbished hardware with industry-leading warranties, we save you money while giving you peace of mind.
Services
Remote and onsite tech support, managed services, and hardware maintenance. 24/7/365. This reduces costs without sacrificing service.
Disposition
When you're ready to upgrade, we'll make the transition easy and affordable. We'll buy the old to make way for the new, or recycle end-of-life equipment.
Rhino Platforms
Rhino offers an industry leading selection of refurbished IT hardware, all covered by a comprehensive warranty. Our platform specific specialists are experts in IT hardware from the top manufacturers in the industry, including Cisco, Dell, HP, IBM, Lenovo, NetApp, and SuperMicro.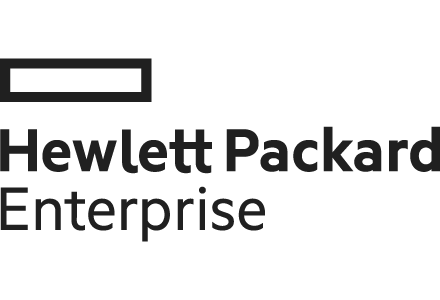 Why You Should Work With Rhino
Rhino sits at the intersection of value, reliability and expertise that is unmatched in the IT industry. Our business relies on getting our customers exactly what they need, at a price that extends their budget, and that they know will work from the moment it's received.
We Value Your Budget as Much as You do.
Our established relationships in the market allow us to offer the highest quality and widest selection of new and pre-owned Cisco, Dell, HP, IBM, Lenovo, NetApp and SuperMicro equipment at the lowest overall cost, with savings up to 85%.
We respect you and Your time.
In a time crunch? We will process and ship any order within 24 hours of purchase. And if you have an issue, you won't reach some third-party call center; you'll get connected directly with a dedicated rep.
Experience Matters.
We have over 50 years of in-depth experience in the pre-owned IT market. Our highly trained product specialists will partner with you to determine your needs and align them with the right mix of products and services. Each manufacturer's equipment has a dedicated rep.
Peace of Mind
Every product that ships from Rhino is backed by our Rhino Warranty and is guaranteed eligible for the manufacturer's maintenance program. All refurbished equipment is end-to-end tested, ensuring it works on arrival.
Environmentally Conscious.
It's our responsibility to use environmentally-friendly practices for a sustainable future. We use recyclable packing materials and properly dispose of end-of-life equipment. And using refurbished equipment is always more sustainable than producing new equipment, so thanks for doing your part.
Need a Hardware Quote Fast?

Since 2011, Rhino Technology Group has held a GSA Schedule Award under FSS Schedule 70.  Under our current contract, we supply Cisco, Dell, HP, IBM, Lenovo, NetApp, and SuperMicro hardware (new and refurbished), as well as hardware maintenance and parts.  Our contract and pricing are open to all US Federal, State and local government agencies.
With the guesswork taken out of finding a reputable vendor, agencies can improve their procurement efficiency, reduce lead times, and are guaranteed fair and reasonable pricing, among other benefits.
GSA Information
GSA CONTRACT NUMBER: GS-35F-0185X
Contract period: 1/19/2016 through 1/18/2021
Duns: 613718704
Federal TIN: 203073532
Cage Code: 5YXU0
SIN: 132-8 PURCHASE OF NEW EQUIPMENT
FSC/PSC: 5805
FSC: 7010, 7025, 7035, 7045, 7050, 6015, 5895
SIN: 132-9 PURCHASE OF USED OR REFURBISHED EQUIPMENT
FSC: 7010, 7025, 7035, 7045, 7050, 6015, 5805, 5895
SIN: 132-12 EQUIPMENT MAINTENANCE
FSC/PSC: J058
NAICS Codes
334111 – Electronic Computer Manufacturing
423430 – Computer and Computer Peripheral Equipment and Software Merchant Wholesalers
443120 – Computer and Software Stores
518210 – Data Processing, Hosting, and Related Services
541513 – Computer Facilities Management Services
541519 – Other Computer Related Services
811212 – Computer and Office Machine Repair and Maintenance
What Our Clients are Saying
'I work with the purchasing team at Rhino: Eliot, Chris, Eric D and Eric O. Great communication and knowledgeable. Thanks for being a great company to work with!'
'Amazing people over at Rhino Technology Group. After encountering an issue with my order it was quickly solved and all my worries had washed away after they promptly handled my email. Would definitely purchase from them again.'
See for yourself how much further Rhino can stretch your IT budget with our end-to-end tested equipment.