Why Rhino?
Prior to founding Rhino, our founders helped grow companies that built the refurbished IT hardware industry and realized there was a big problem. Businesses of all sizes were spending a fortune on new hardware and overpriced service agreements, all because OEM's had convinced them it was the only way.
It isn't.
Rhino exists to fix this problem, and we're determined to be the best IT partner for your company.
Our established relationships in the market allow us to offer the highest quality and widest selection of new and pre-owned Cisco, Dell, HP, IBM, Lenovo, NetApp and SuperMicro equipment at the lowest overall cost, with savings up to 85%.
We're Fast & Here For You.
Downtime is detremental to your business, so let's solve for that. We will process and ship any order within 24 hours of purchase. And when you need assistance, you won't reach a call center and get bounced around. You'll talk to an actual Rhino rep, and we're available however you'd like to reach out. Fill out one of our contact forms, call, or chat with us.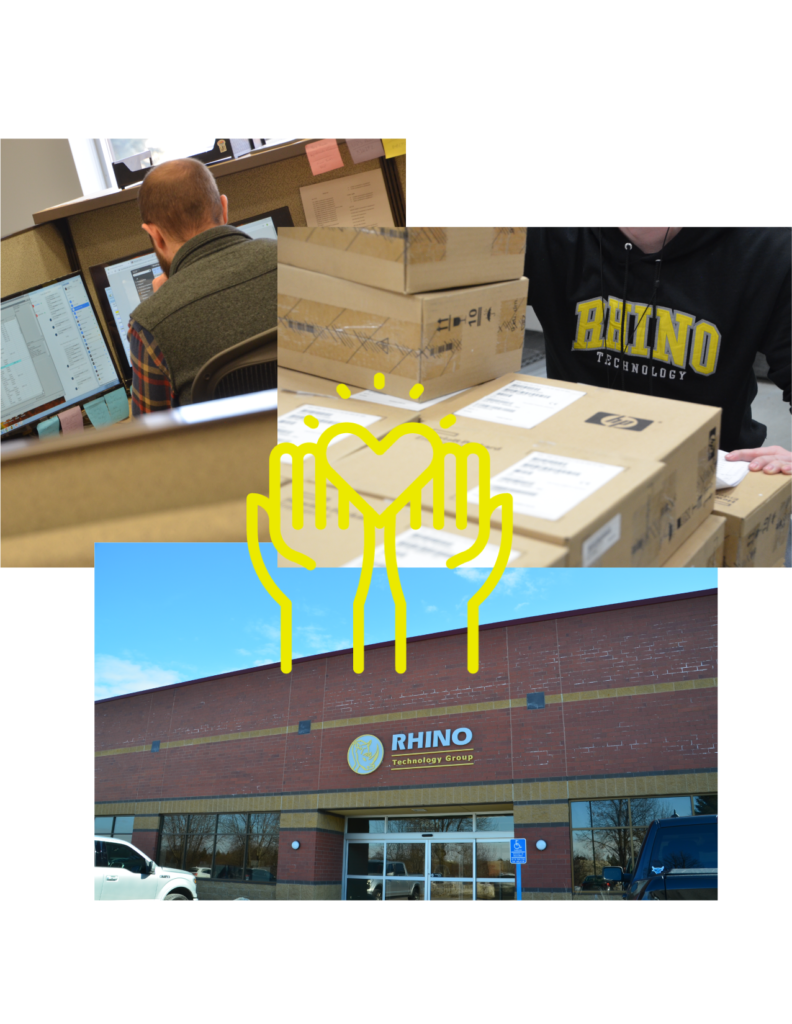 Industry-Leading Experience.
We collectively have over 50 years of experience in the pre-owned IT market.

We have highly trained product specialists for each major brand we carry who will partner with you to determine your needs and align them with the right mix of products and services. And our relationships with buyers and sellers means we can source difficult to find hardware at a price that can't be beat. We advocate for you because we've been you.
The Rhino Warranty Means Peace of Mind.
All pre-owned hardware purchases from Rhino undergo a stringent refurbishment process to ensure all equipment meets original manufacturer's specification. We won't charge you to configure and test equipment that you have purchased from us, and our end-to-end testing means we know equipment will arrive in working order. And if a problem does arise, you're covered by our Rhino Warranty.
Warranty Benefits:
Mitigates any preconceived risk
One contact personlower priced than manufacturer's warranty
Warranty Details:
30 day – 3 year length depending on product
Covers all brands and all products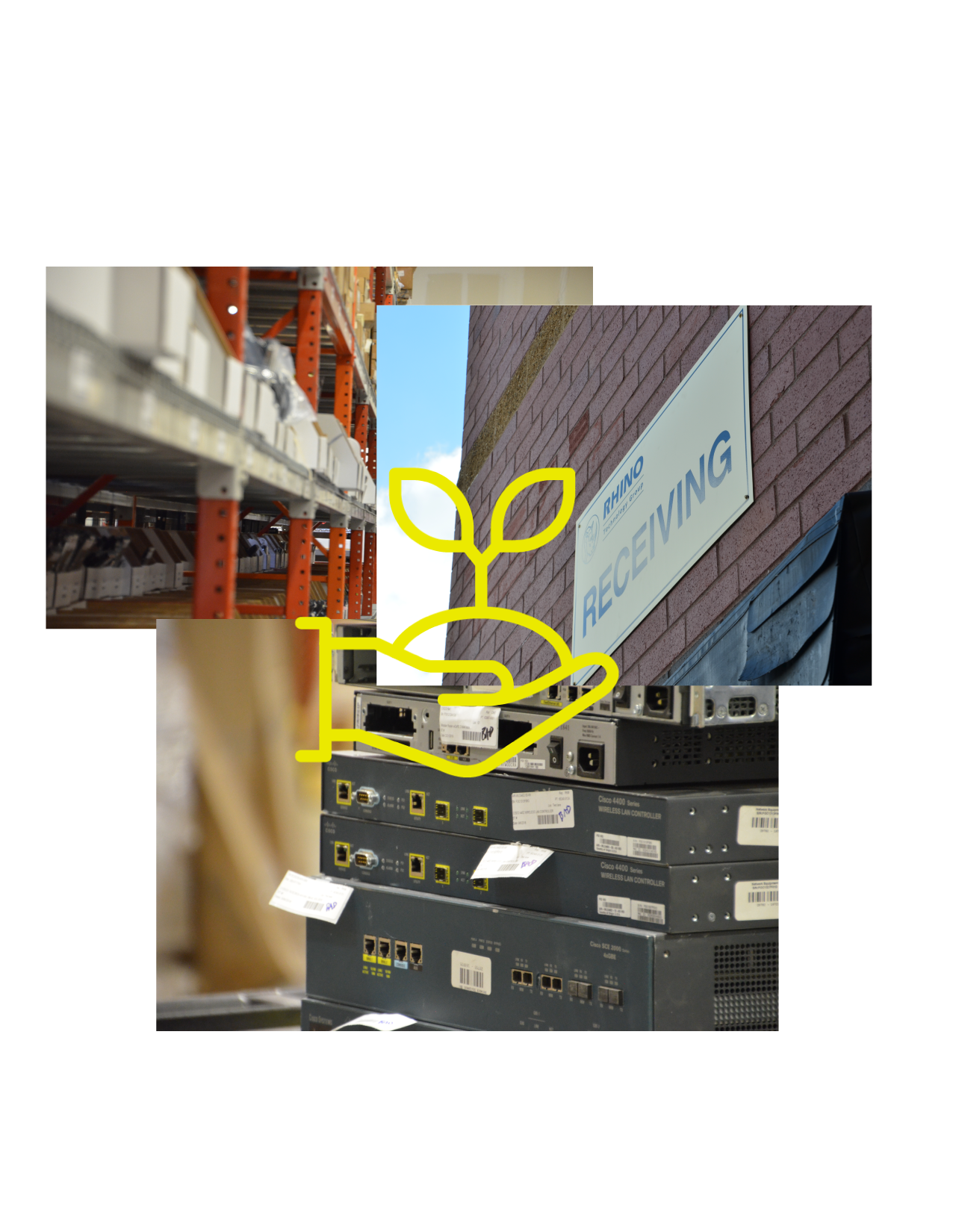 At Rhino, we are passionate about ensuring our operations are environmentally-friendly. We believe it is our responsibility to help sustain our environment today that we may all reap the benefits of a greener tomorrow. Our operational sustainability to achieve a Greener tomorrow includes:
Eco-friendly packaging: Instead of plastic-based packaging materials, which have proven to be harmful to our environment, we use recycled biodegradable paper.
Refurbishing: The core of our business involves the recycling of computer hardware; in doing so we decrease the rate of wasteful disposal and the need for re-creation.
Recycling: We recycle all cardboard and paper packaging we receive from manufacturers. See for yourself how much further Rhino can stretch your IT budget with our end-to-end tested equipment.