Services
Put Rhino Technology Group's industry-leading expertise to use. With the Rhino Lifecycle, we can partner with you for the lifetime of your equipment, from design to disposition. Read on to see how Rhino streamlines your IT experience.
Our knowledgeable product specialists will be happy to provide you with a free, personalized consulting session to help identify solutions just right for you.
Not sure where to start? Don't worry. We are happy to provide you with a simple diagnostic review of your business. We will then illustrate how either new or refurbished IT equipment will offer value your bottom line, depending on your needs.
Start the process by filling out our consultation form!
You can also call us at 1-888-805-6620 or start a chat in the lower right corner of your screen.
Our long-lasting strategic partnerships allow Rhino to source equipment quickly and affordably, allowing us to maximize your budget and secure great hardware from the leading manufacturers.
While we offer new hardware, we specialize in refurbished equipment, both because it gives you the most bang for your buck and is guaranteed to work. That's because Rhino does end-to-end testing on all refurbished equipment, and follows the Robert Frances Group's Proper Certification Process.
Proper Certification Process
I. Physical Inspection Servers, Storage, Networking Equipment and components are inspected for cosmetic defects and parts are confirmed to be original manufacturer equipment; those that are marked as unfit are replaced.
II. Parts Testing & Replacement
All hardware parts are thoroughly tested to ensure proper performance. Those that are not functioning to within required standards or exhibit undue wear are replaced.
III. Wiring & Cleaning
Interior wiring is visibly and functionally tested and is replaced if needed.  Also, panels are cleaned to new condition. Interior components are cleaned using compressed air to remove dust and other debris.
IV. Data Removal
All data is wiped from the system to ensure proper data removal using a 1x overwrite, as well as hard drive performance. Operating system and software is reloaded per manufacturer or customer specifications.
V. Quality & Assurance Testing
Tests are administered over an extended, timed duration. Results are monitored and logged. Errors that were previously unapparent are addressed. Testing is repeated until the system meets the required tolerances.
VI. Certification
After passing QA, the product is deemed certified. Ideally, the vendor will provide a description of the entire refurbishment process, and audited records of the recertification milestones should be made available upon request.
VII. Packaging
Once complete, the system should be placed into new packaging, complete with cables and relevant documentation.
VIII. Warranty
Minimum 90-day warranties are offered for all systems, although some systems may be accompanied with a one-year warranty.
All products purchased from Rhino are guaranteed to function out of the box, and are backed with the Advanced Replacement Warranty from Rhino Technology Group.
We also offer equipment leasing and rentals, allowing you to source equipment in a way that works for your budget.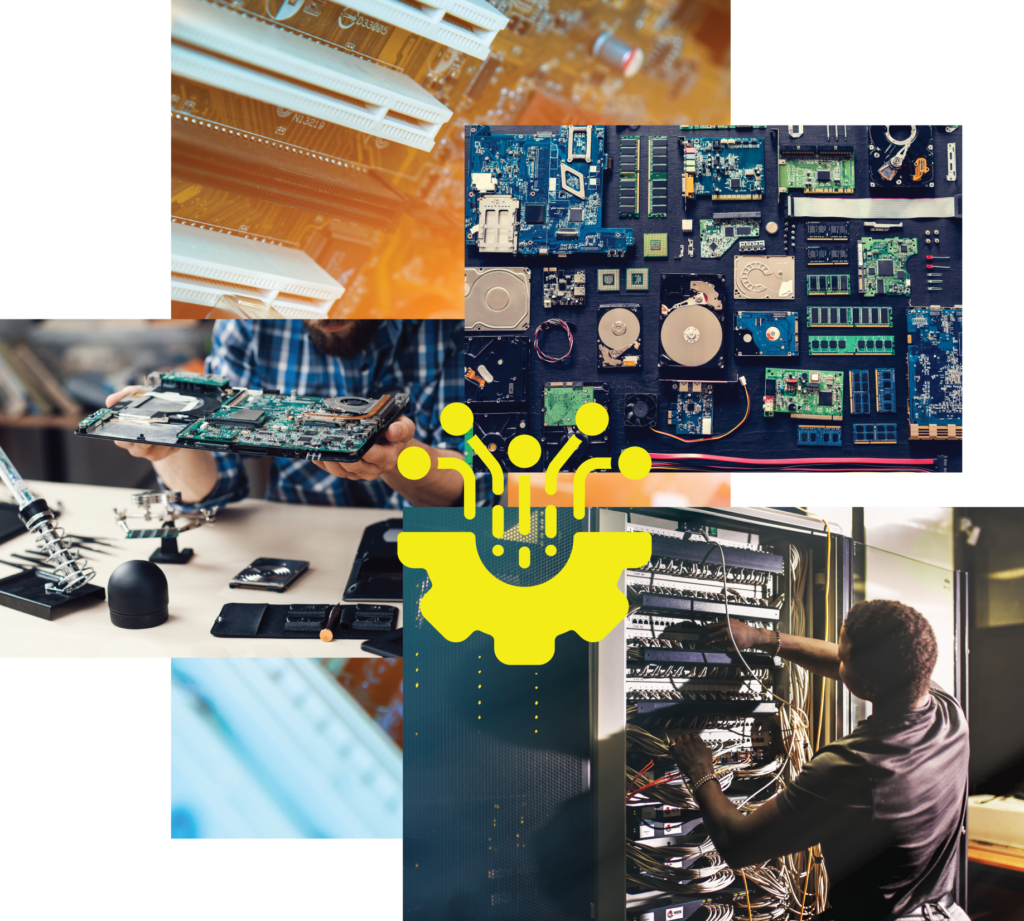 Save 25-60% off manufacturer maintenance contracts.
Expert services when you need it, at a price that improves your bottom line. Rhino's IT Maintenance professionals are here to ensure your equipment is up to date, functioning and effective. Speak with a Rhino maintenance professional today to discuss how we can help you maximize your current IT assets. You'll realize:
Value: Save 25-60% off maintenance costs from manufacturers
Flexibility: Our versatile, multi-platform assistance means we cover everything from laptops to mainframes
Responsiveness: Receive personalized assistance within two hours of your request – 24 hours a day, 7 days a week. Additionally our maintenance professionals are available by phone Monday through Friday from 8:00am – 5:00pm (CST)
Rhino Advanced Replacement: This Removes the hassle of dealing with defective hardware. You're provided with an immediate advanced replacement, partial trade credit for the value of the faulty product, and technical assistance to ensure proper setup – all prior to shipping the defective part back to us.
With over 50 years of experience in the IT hardware market, Rhino Technology Group is positioned to provide you with the best possible trade-in value for all of your current IT assets. Our experience with a wide range of refurbished product types and brands allows you to capitalize on almost any IT asset.
Your trade-in value is even higher when purchasing future products from us, but we'll purchase old equipment even if you don't work with us on your new hardware. You can also extend the life of your current IT assets by upgrading them with some end-of-life parts from our large inventory, and it couldn't be easier; we'll handle all the shipping logistics.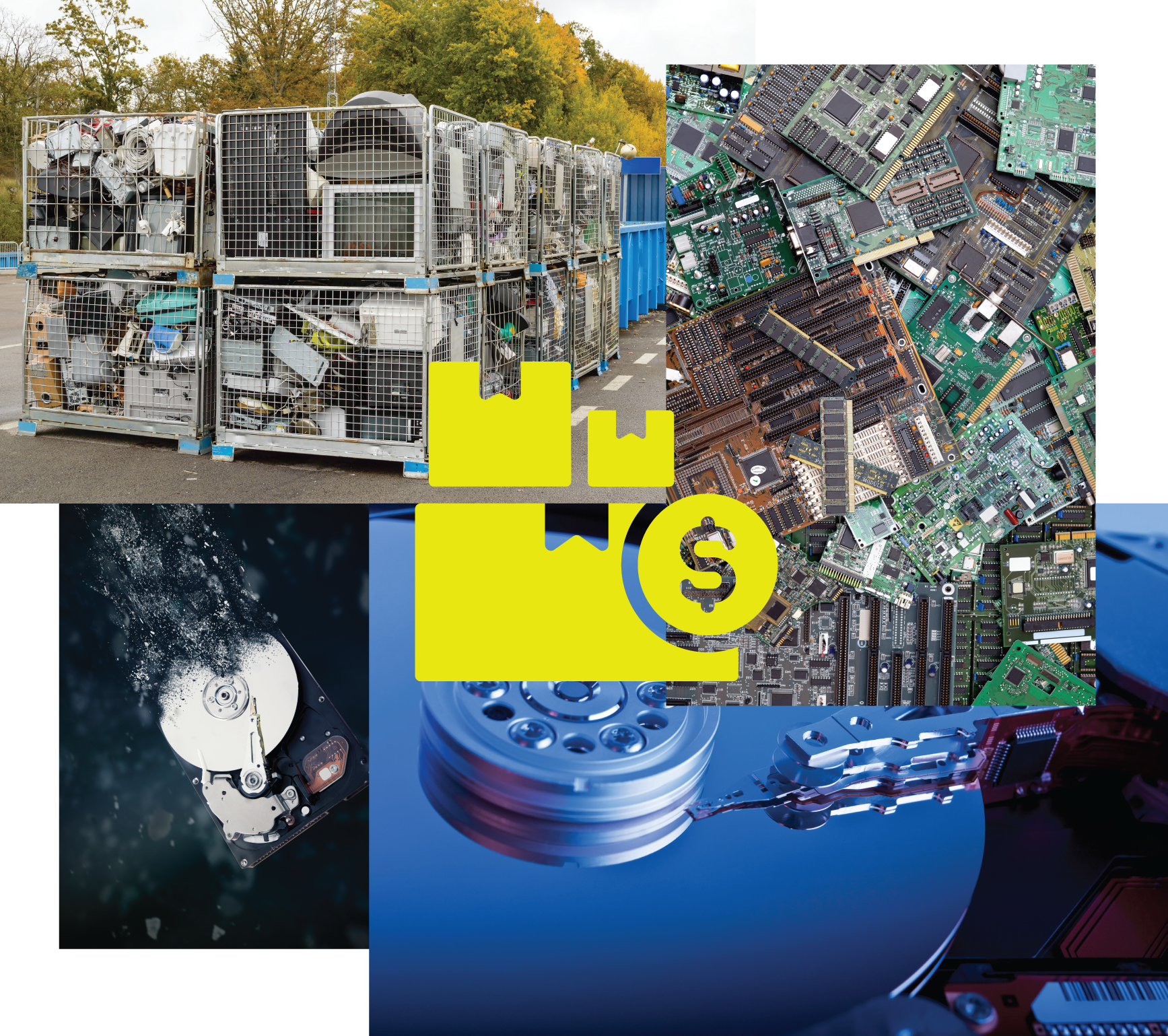 See for yourself how much further Rhino can stretch your IT budget with our end-to-end tested equipment.